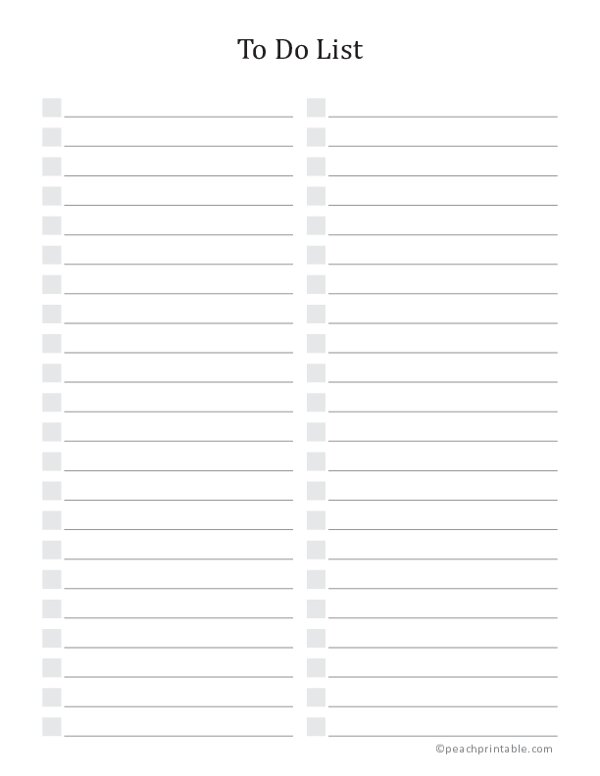 To Do List Printable (Two Column)
8.5" x 11" - ( 216 mm x 279 mm )
Download free printable to do list in two column pdf format. Organize your daily, weekly and monthly tasks. Simply write down your tasks to do in each row in the two columns. Check off the corresponding box, as you complete each task.
To use one column to do list, download To Do List Printable (One Column).
To Do List Printable (Two Column)
Between work, family, and social obligations, it seems like there are never enough hours in the day.
It can be hard to stay organized and on top of your tasks, especially if you have a lot of them. Not being able to keep track of what you need to do is frustrating and can lead to stress.
If you want to get organized and be more productive, you can use a simple to do list. Our free two column to do list printable is designed to help you plan out your day, week, and month. It's simple to use and can be printed on any printer.
So download, print it off, and get started organizing today!