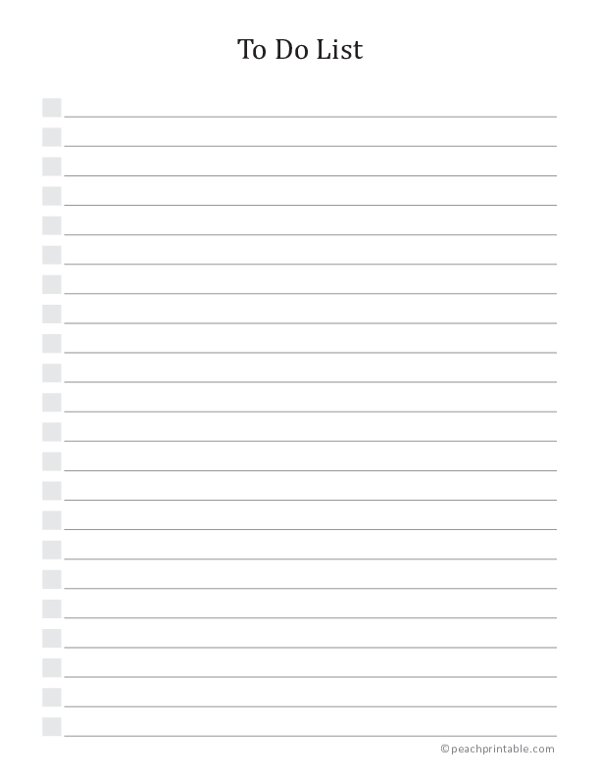 To Do List Printable (One Column)
8.5" x 11" - ( 216 mm x 279 mm )
Download free printable to do list in one column format. This pdf printable file is perfect to help you organize for days, weeks or even months. Just write down your things to do in each row. Check off the corresponding box, as you complete each task.
To use two column to do list, download To Do List Printable (Two Column).
To Do List Printable (One Column)
As we know, the to-do list can be never ending. It seems to constantly grow and never gets shorter. This can be incredibly overwhelming and lead to a feeling of being unorganized and out of control.
One way to combat this is to use one column to do list printable. This helps to keep you organized and on track. It's also a lot less daunting than having a long list of items written out in paragraph form.
So download, print it off, and get started organizing today!