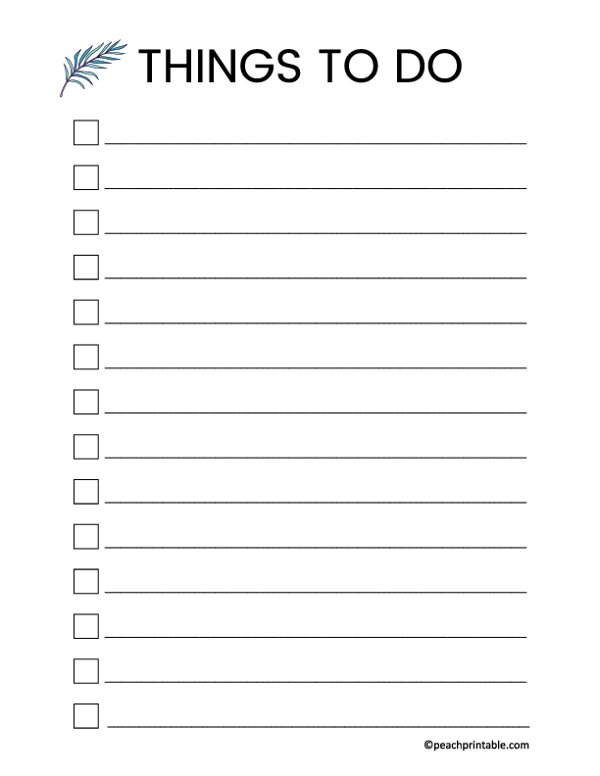 Things to do Printable
8.5" x 11" - ( 216 mm x 279 mm )
Download free printable things to do list in pdf format. Get things done more efficiently and stay productive. When you are able to organize tasks, you won't feel overwhelmed or stressed thinking about all you have to do. Simply write down your things to do for each day, and check off the corresponding box, as you complete them.
To use one column to do list, download To Do List Printable (One Column).
Having a things to do list can help keep you on track and make sure that you don't forget anything important. So download a free printable today and get started!