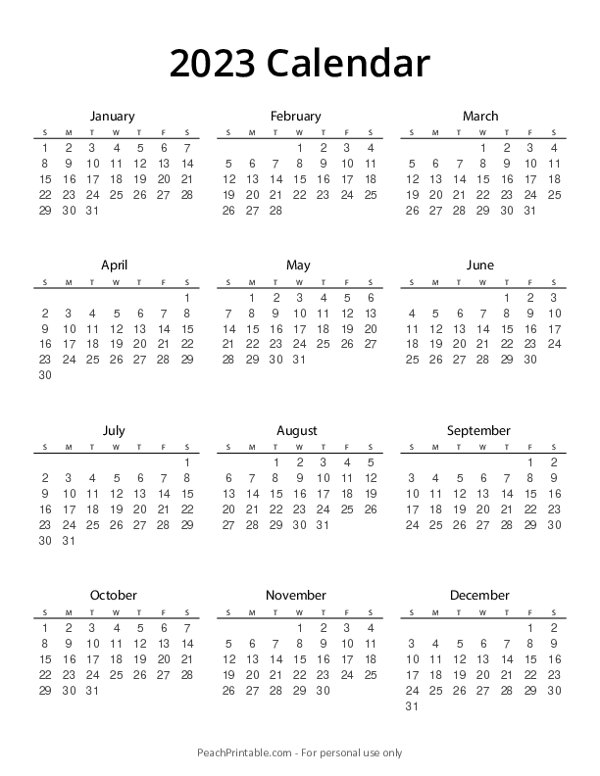 Printable 2023 Yearly Calendar
8.5" x 11" - ( 216 mm x 279 mm )
It's never too early to start planning for the year ahead! Make sure to download free printable 2023 yearly calendar to help you get organized.
This printable calendar comes with 12 months on a single page, in portrait orientation. We hope you find this useful tool helpful in preparing for the coming year. Happy planning!
How to use Printable 2023 Yearly Calendar?
Once you download and print this calendar, you can laminate and stick it on your refrigerator. Circle the important events and appointments of the year. Make small notes if needed.
You can plan about the days and weeks ahead of time. Thinking about the summer vacation trip? Or kids' summer camp? This calendar will help with planning for vacations, mapping out holiday gatherings, and of course, organizing our schedules.
Why not get a head start on the entire year's planning with this 2023 yearly calendar printable? This printable planner will help you stay organized all year long!
Being able to visually see your plan in action, you will be able to plan and organize in a much more efficient way.