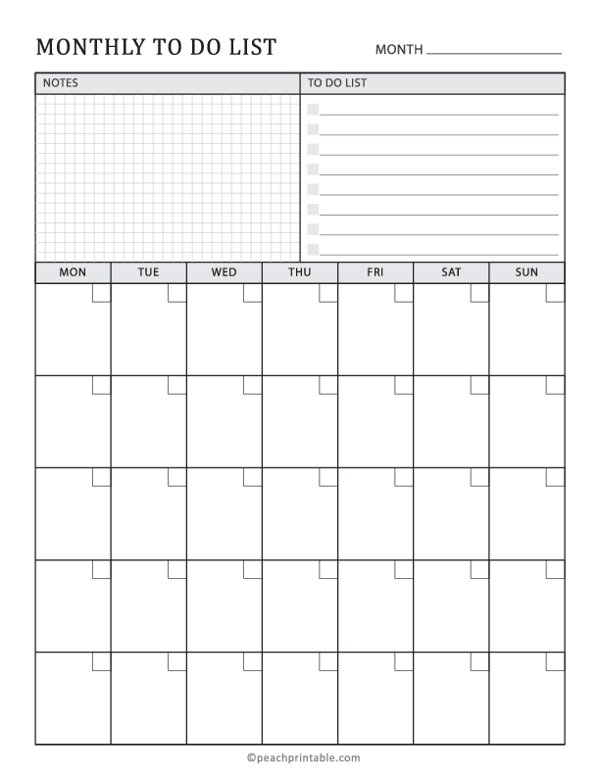 Monthly To Do List Template
8.5" x 11" - ( 216 mm x 279 mm )
Monthly To Do List Template is perfect to keep track of your tasks to do for the month. Download, print, and write down your things to do for the month. There are sections to write the notes and to do list. The monthly calendar at the bottom is undated so you can use it for any month.
How to use Monthly To Do List Template?
It is pretty straight forward to use this Monthly todo list template. Here are the sections you can fill in to make sure to complete your tasks each week.
As mentioned above, there is notes and To do list on top. Write down any notes and things to do in these sections.
The undated Monthly Calendar at the bottom comes with ample space to write down the dates in each empty box. This means you can use it for any month of the year.
Below each weekday, write down your important things to do, appointments, meetings, vacations etc.
Download and print this printable monthly todo list. When you can visually see your list, you get a better idea of what's already done, and what needs to be done!