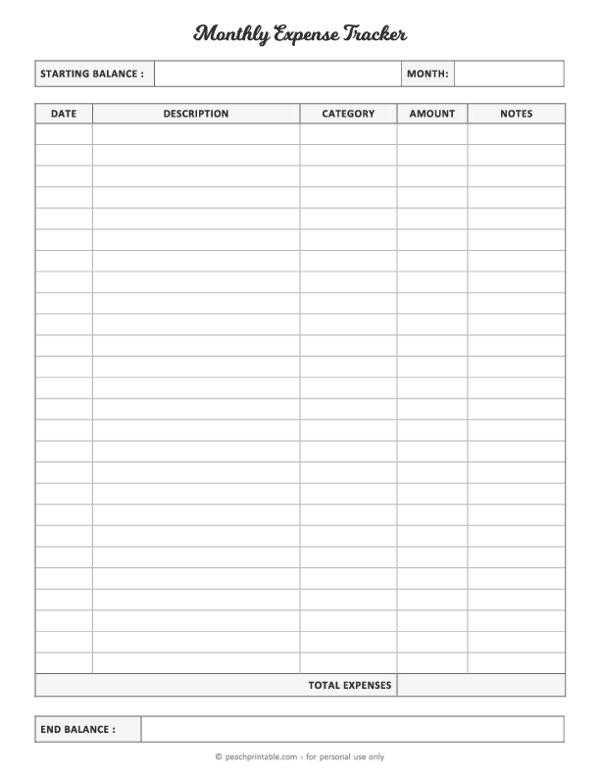 Printable Monthly Expense Tracker
8.5" x 11" - ( 216 mm x 279 mm )
Track your monthly expenses with this free printable monthly expense tracker. It is perfect for anyone looking to get their finances in order. Just print out the sheet, fill in your information, and you're ready to go!
Having this information at your fingertips will help you stay on top of your spending habits and keep your budget on track.
How to use Expense Tracker Printable?
Once you have downloaded and printed the expense tracker printable, fill in the sections to get started.
Month. Write the month you wish to track expenses for.
Starting Balance. Fill in the balance you are planning to start from.
Date. Write the date when you start to track your expenses.
Description. This section should have the details of the specific expenses, like dining out or going to the movies.
Category. Which category does the expense belong to? It can be like mortgage, food, auto insurance, car installments, etc.
Amount. How much amount you paid for the expense.
Notes. Any notes about the expense can be recorded here.
Keeping track of your expenses every month is great to keep your finances under control.