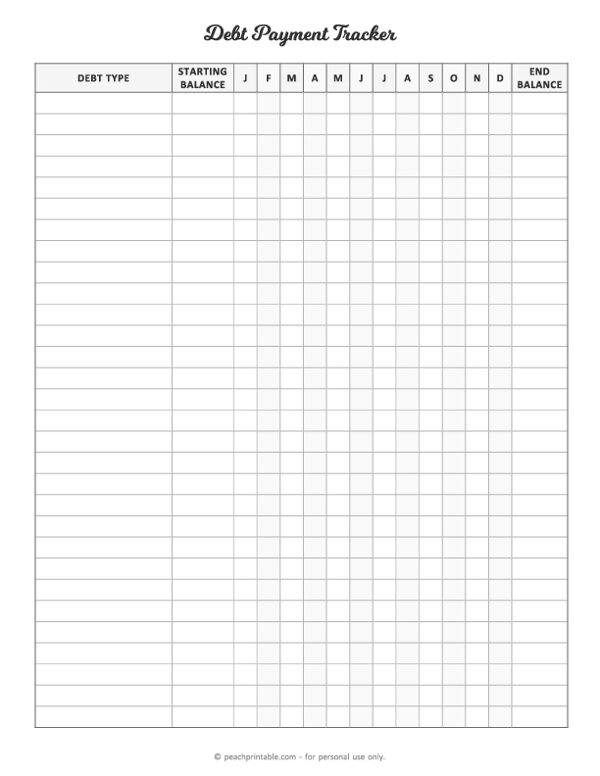 Debt Payoff Tracker
8.5" x 11" - ( 216 mm x 279 mm )
Download free printable debt payoff tracker to keep track of your debt payments and stay motivated. When you can visually monitor your progress, you will be on top of paying off your debt.
How to use Debt Payoff Tracker Printable?
You can create a tracker yourself or download this printable template. Print it on a standard letter size regular paper, and either stick it on a fridge or add it to your finance and budget planner binder.
All you to do is fill in the debt type, starting balance. Once you have paid off your debt for the month, check off the box below that month. Write the ending balance in the last column.
You will be surprised to see how much you paid off by the end of the year or your term. So download your copy today and start getting organized financially!