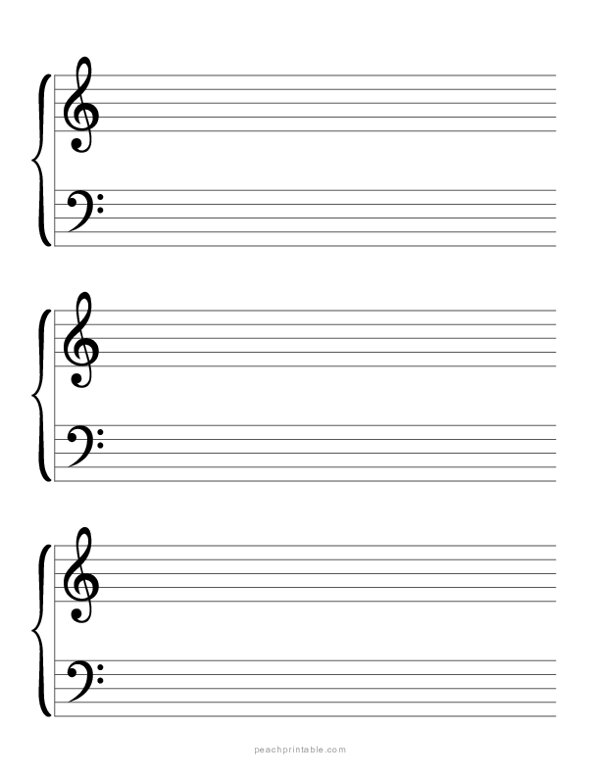 Blank Sheet Music Printable
8.5" x 11" - ( 216 mm x 279 mm )
Printable Blank Sheet Music Paper can be used by songwriters and musicians to compose music for musical instruments, especially piano and guitar. The paper can be used by music students to help them write out their compositions.
It is also useful for music teachers to have on hand in order to create worksheets and assignments for their students. This printable blank sheet paper has 3 large staves per page and is available in letter sizes.
This printable comes with three large staves with three per page. Download and print today!