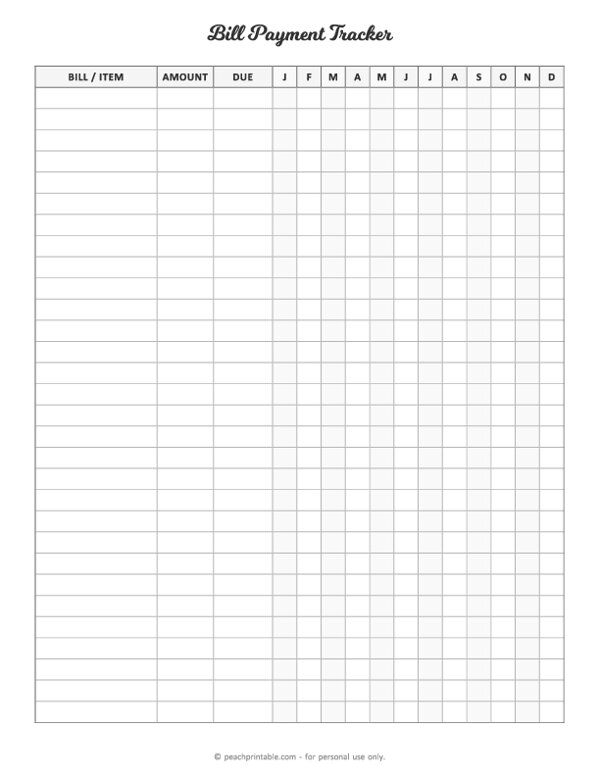 Bill Pay Tracker Checklist
8.5" x 11" - ( 216 mm x 279 mm )
Download free printable bill pay tracker checklist and take control of your finances. You can also use this personal monthly budget plan to stay within your budget.
Printable Bill Payment Tracker Checklist
If you're like most people, paying your bills on time is important to you. But sometimes life gets in the way and you end up missing a payment or two. That's where a bill payment tracker comes in handy!
This printable tool will help you keep track of when your payments are due, so you can avoid late fees and any negative marks on your credit report.
Simply fill out the date, amount due, and type of bill each month, and voila! You're good to go. As you pay each bill for a particular month, put a checkmark below that month column.
So download your copy today and start getting organized. Your bank account will thank you!